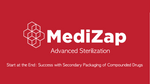 When compounders introduce a new sterile drug product, they often fail to consider vital aspects such as primary and secondary packaging, leading to complications in drug product sterilization processability, presentation, cost, and time-to-market. To address this challenge, it is crucial to establish a robust and transparent primary and secondary packaging strategy early in the product development process. The following five success factors are essential for this endeavor:
Begin with primary packaging: Decisions regarding primary packaging significantly impact the requirements for secondary packaging. Therefore, a secondary packaging strategy is best when deciding on primary packaging. For instance, if your product is packaged in a syringe with an autoinjector, the syringe, and its barrel flange must be designed to fit the requirements of the entire injection system. This customization and adaptation are critical for successful secondary packaging development and should be factored into the launch strategy as early as possible.
Consider end users and use cases: Identifying target users, use cases, and administration routes early on greatly influences the secondary packaging strategy and downstream success. Consider different user requirements based on medical specialty, patient demographics, and physical abilities. Anticipating user and market-level packaging needs can help manage their impact on packaging strategy, development costs, and timelines.
Prepare for market-specific regulations: Many regional markets now impose additional validation and documentation requirements for complex secondary packaging configurations. For ISO 11137 sterilization validations, custom dosimetry testing needs to be completed. Additionally, USP testing, such as stability testing, container closure, leachables, and extractables testing, is required. Proactively understanding and planning for these market-level needs can prevent significant delays and cost overruns.
Leverage product differentiation: User-oriented secondary packaging that enhances convenience, functionality, and user optimization can provide a competitive advantage. It can improve safety, reduce dosing errors, and support compliance. Incorporating such features into the secondary packaging design can differentiate your product.
Collaborate with the proper contract terminal sterilization provider and vendor partner for primary packaging: When selecting a contract sterilizer and primary packaging vendor, look for critical skills and resources, including a scalable production setup with high-grade automation, a reliable supply chain for consistent quality materials, in-house engineering and tooling expertise, and a track record of success in process development and qualification. Identifying these qualities in a contract sterilizer and primary packaging vendor early on enables smooth scale-up and ensures a secure supply of your product.
In summary, setting clear goals early in the product development process allows for proactive efforts and increased confidence in budgeting and timing. Initiating discussions about primary and secondary packaging early on helps optimize product manufacturing, enhance flexibility, and prioritize user-centricity. A well-defined secondary packaging strategy ensures effective coordination with primary and secondary packaging requirements.
Partnering with the right strategic contract sterilizer, such as a MediZap, helps maintain overall project alignment and supports progress towards your goals.