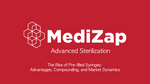 Pre-filled syringes present considerable benefits compared to traditional parenteral sterile drug delivery systems, notably in terms of precision and swift administration of pharmaceutical compounds and their active pharmaceutical ingredients. Compounded/manufactured under controlled conditions, these syringes undergo rigorous testing to ascertain the safety of all materials, processes, and personnel involved. Moreover, the manufacturing phase incorporates exacting sterilization methodologies to curtail contamination risks.
This article aims to shed light on the growing demand for pre-filled syringes, delineate their intrinsic benefits, and provide insight into the advanced fill-finish production processes essential for compounded drug syringe filling.
Current analyses by Global Market Insights anticipate the pre-filled syringe market to reach a valuation of $12.8 billion by 2027, a significant increase from $5.8 billion in 2020. Driving influences to this current and projected growth include the rising elderly population, diabetic demographics, adoption of biologics/biosimilars, anesthetics/analgesics, anticoagulants/antiplatelet agents, and vaccines which are predominantly unsuitable for oral dosage forms, fuel the market's shift toward prefilled syringes over traditional vial filling.
Innovation is paramount to sustaining this market trajectory. Developments such as lubricant-free glass syringes, bubble-free filling using vacuum technology, autoinjectors, and needless systems are setting industry standards, thus urging compounders/manufacturers to remain at the vanguard of technological progress.
The virtues of pre-filled syringes span multiple facets—from drug delivery convenience to economic efficiency for pharmaceutical entities. Their design ensures\ unparalleled ease of administration for medical practitioners and patients. The single-use\ and disposability of these devices address potential reuse and contamination concerns. The intuitive design requires minimal orientation, optimizing both time and resources. Implementing pre-filled syringe production techniques reduces manual filling, thus economizing production expenditures. Enhanced accuracy curtails drug wastage, and extended shelf-life further bolsters cost-effectiveness.
From a safety perspective, precision in drug measurement serves as a safeguard, mitigating dosage discrepancies. Pre-filling eliminates manual preparation, minimizing potential compounded medication inaccuracies. The aseptic manufacturing phase guarantees microbial contamination is absent, ensuring patient safety but comes at a higher risk. The preferred sterilization modality would be terminal in nature, focused on E-Beam or X-Ray irradiation especially if drug product is heat-sensitive or viscous. These syringes integrate multiple safety enhancements, including predefined needle specifications and additional mechanisms to prevent self-injection mishaps. Their precision renders overfilling redundant, leading to cost reductions. Moreover, the exclusion of preservatives lowers the likelihood of adverse reactions, especially for sensitive individuals, further optimizing manufacturing expenditures.
However, the production of pre-filled syringes is not devoid of challenges. The packaging must fulfill dual objectives: protection against contamination during transit (sterile barrier) and protection against leachables and extractables. The fill-finish production procedure necessitates rigorous monitoring of various metrics, including equipment validation and maintenance, microbiology and analytical chemistry, and environmental monitoring. Regulatory bodies (State Pharmacy Boards, FDA) heavily influence the sterile drug manufacturing process, introducing additional complexities and fiscal considerations. Compounded drugs are subjected to exhaustive sterilization and quality assurance processes to determine their safety and effectiveness. Conducted under controlled conditions, the filling procedure demands specialized apparatus and must conform to multifarious regulatory edicts to guarantee sterility and product potency. Upon manufacturing completion, exhaustive assessments of sterility, potency, and LAL are imperative. Adherence to standards, such as United States Pharmacopeia (USP), or Current Good Manufacturing Practices (cGMP), mandates meticulous quality assurance and specialized machinery.
In summation, the swiftly progressing pre-filled syringe industry for sterile drug compounding offers advantages but simultaneously poses intricate manufacturing and regulatory challenges necessitating inventive resolutions. Adhering to rigorous quality guidelines and regulatory stipulations ensures that pre-filled syringes continue to be a dependable and effective option in contemporary healthcare scenarios.
MediZap has pre-validated syringe primary packaging solutions capable of withstanding E-Beam, X-Ray terminal sterilization along with Steri-Pack secondary packaging syringe-specific packaging configurations.