Packaging Solutions Offerings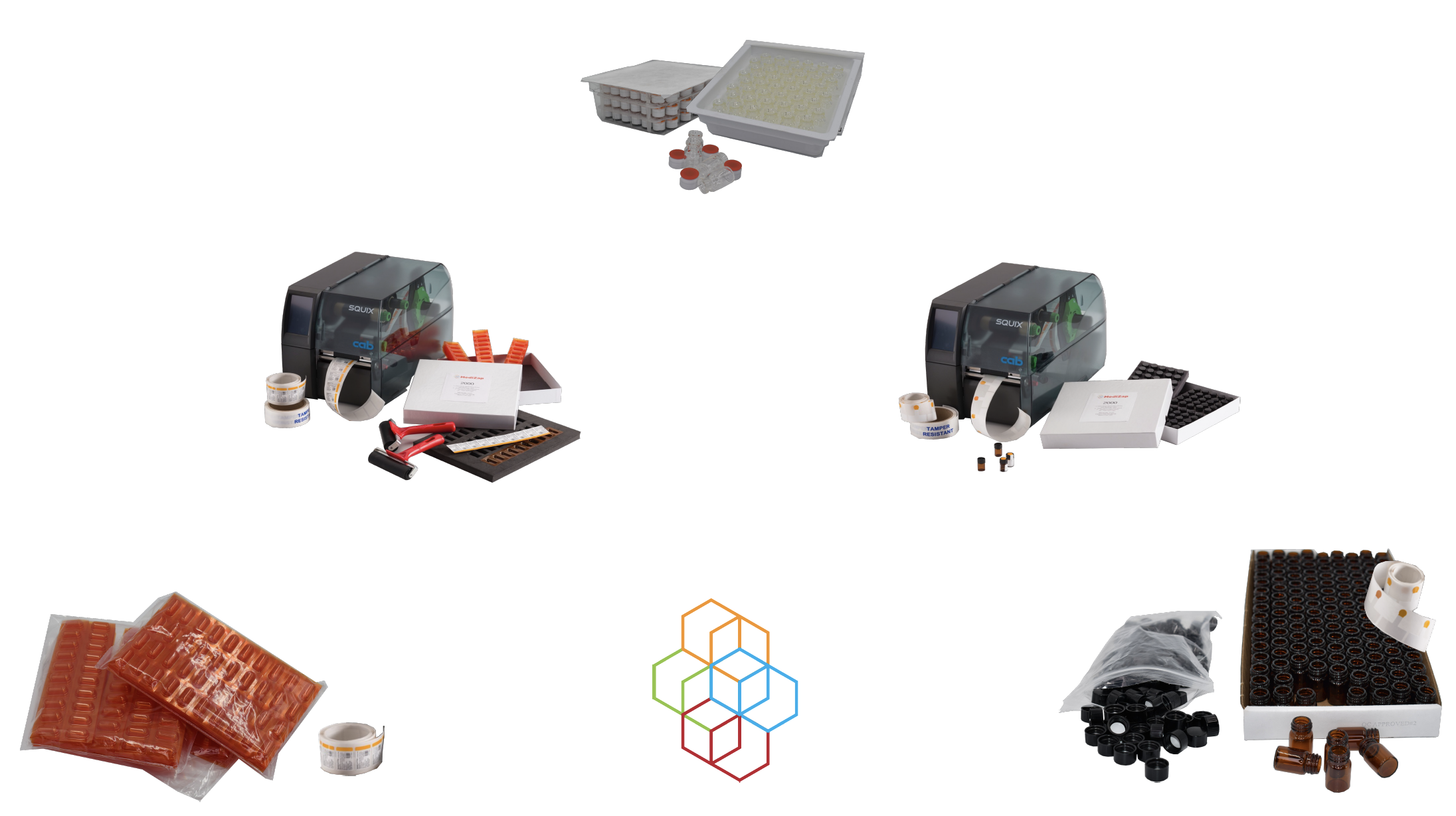 Medi-Pack primary packaging is bundled and unitized for easy ordering. The packaging is validated specifically for use with an electron beam. Our solutions are optimized for each compounded drug format such as pellets, powders, and injectable solutions. We offer an array of options including blister packs as well as traditional vials and caps. We provide assembly instructions along with custom labels that change color post-irradiation. This complete solution saves you time and money in regard to validation costs and dosimetry testing.
Pair with our exclusive Medizap Steri-Packs and Disperse-Packs to reduce breakage and protect your product in transit.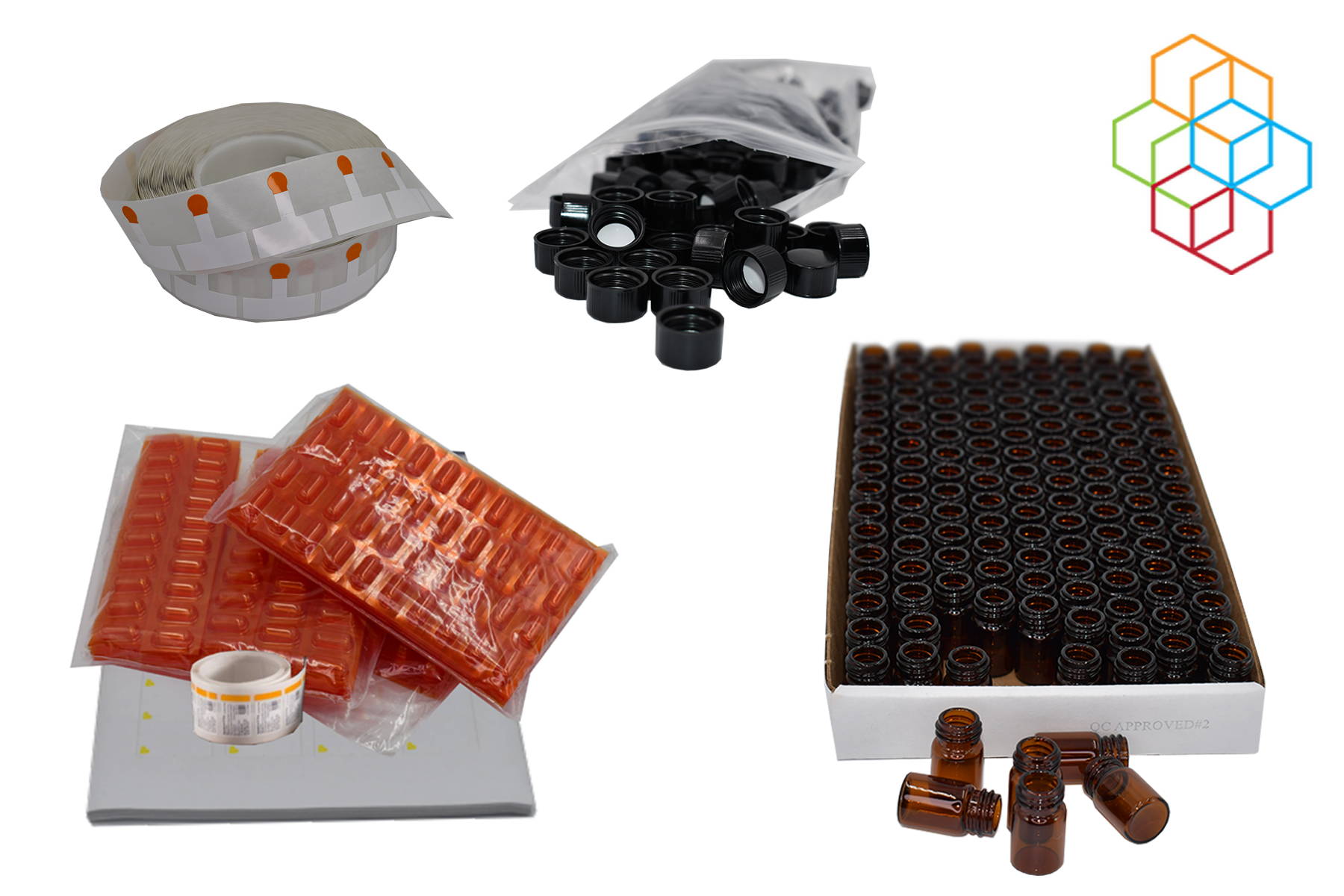 Our Medi-Packs have been bundled and optimized for easy ordering. Standard Medi-Packs are packed with all the essentials for your primary packaging for blister packs and traditional vials and caps, which include an advanced 2-in-1 or 3-in-1 labels with a built-in color irradiation indicator.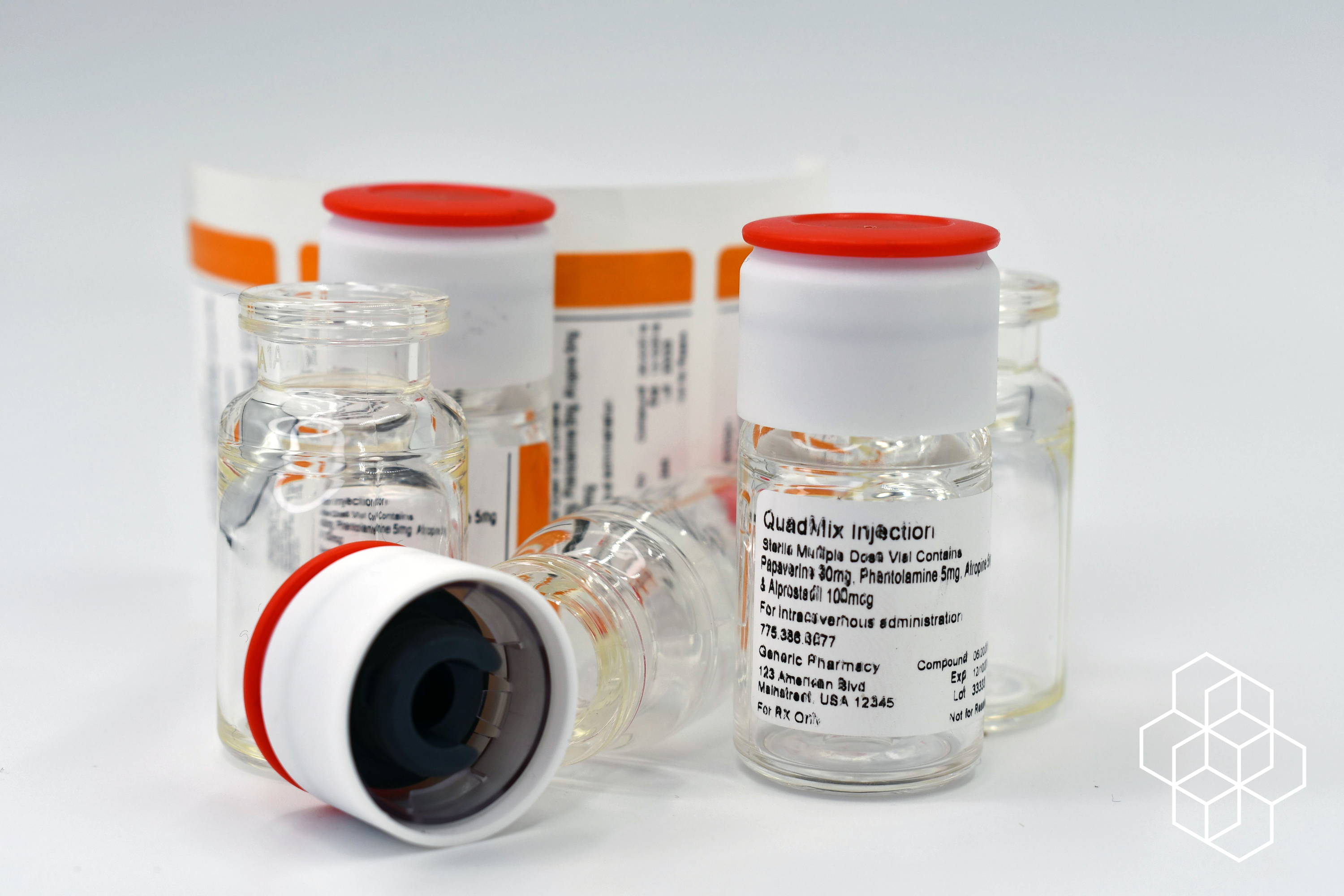 Our Ready-to-Use washed and depyrogenated vials and no-crimp closure are world-class and available in 6mL & 10mL. Both tested for particulates, this solution includes a Compliance Pack with all relevant information. Our coated stopper and plastic glass-lined vials offer the greatest protection against leachables and extractables. This solution works for powders, lyophilized powders and injectables.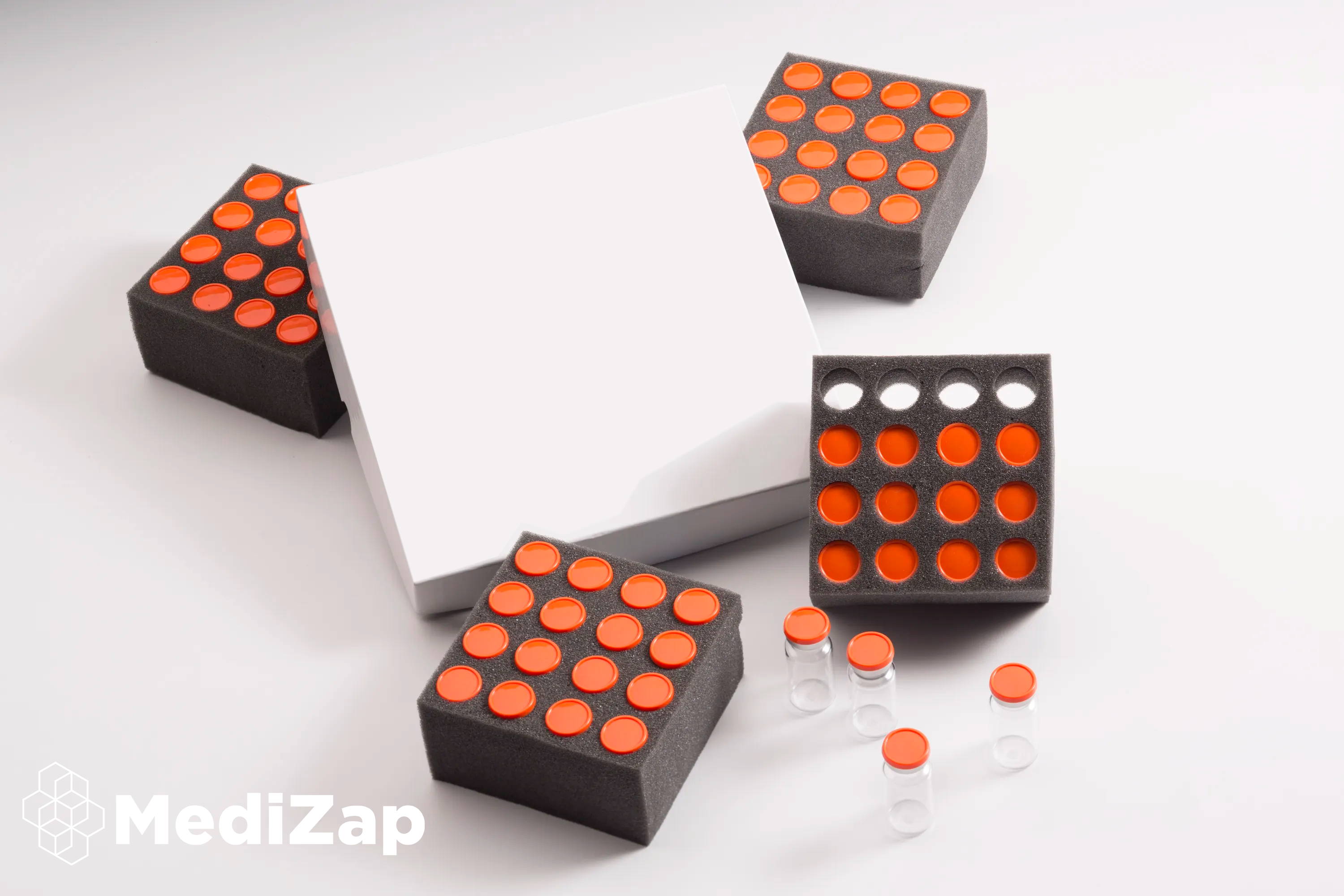 MediZap offers our clients standardized and unitized secondary pack out solutions for your primary packaging across multiple drug formats including compounded pellets, powders, and serums to keep your costs lower. Steri-Packs protect your product with custom multi-layer high-density foam to reduce the potential for breakage. Standardization of pack out allows MediZap customers exclusive pricing and the industry's lowest minimum product quantity runs.
Steri-Packs are secondary packaging that are used for safely transporting and processing your product through electron beam sterilization. The packaging solution can be used multiple times in transit from manufacturer to sterilizer. Whether it's vials & caps, blister packs, injectables or droppers, we've done all the sourcing. We provide tamper evident labels to ensure your product has not been altered. Medizap packaging solutions saves you R&D time and money as the dosimetry testing has been completed and will be provided to you as the client. Additionally, MediZap Steri-Packs for cold chain are paired with the benefit of complimentary cold storage at our E-Beam | X-Ray facility to reduced additional costs charged by other sterilizers.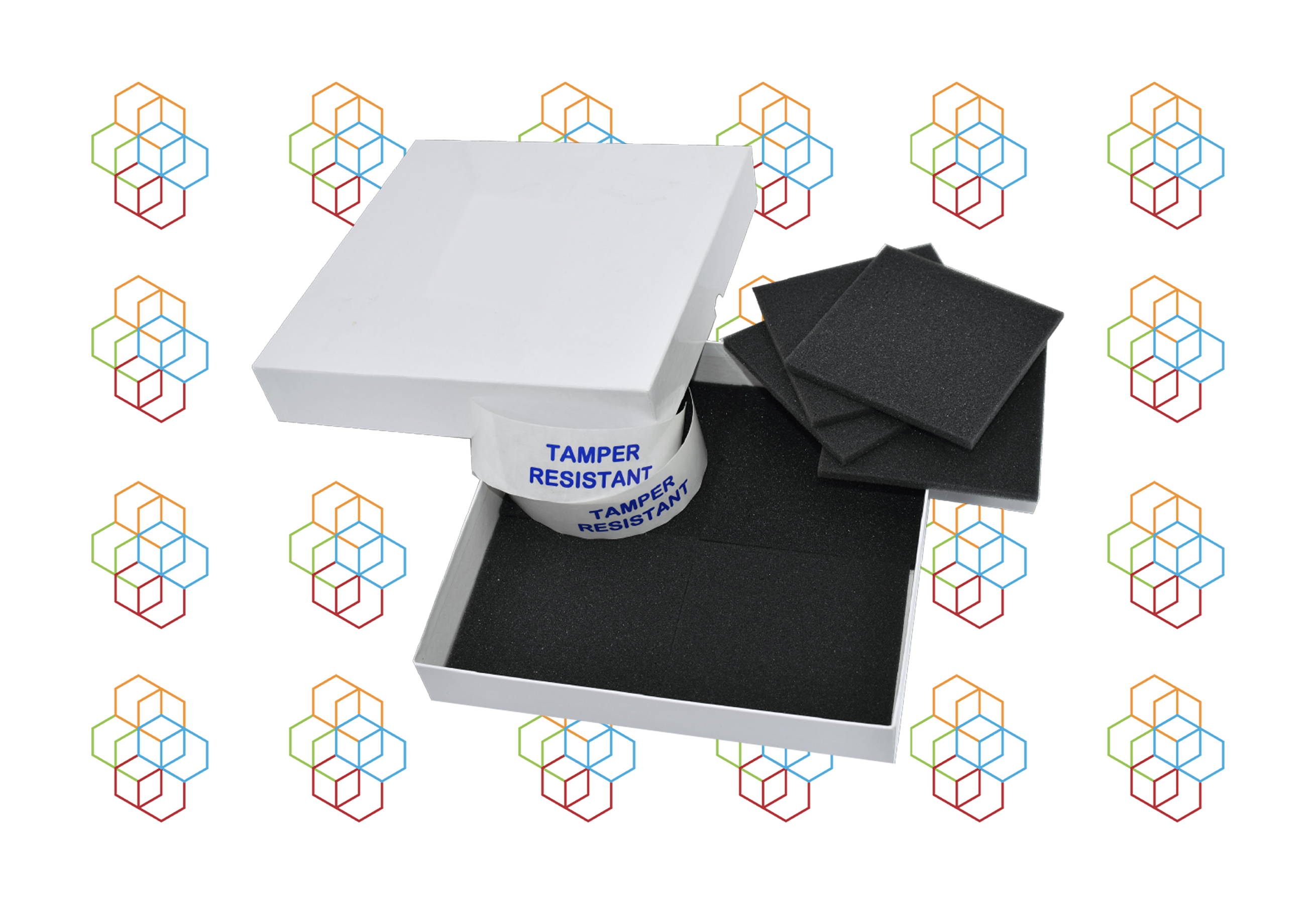 MediZap offers our clients standardized secondary pack out solutions for both blister packs and vials & caps. Our packaging solutions protect your product with multi-layer high-density foam to reduce the potential for breakage.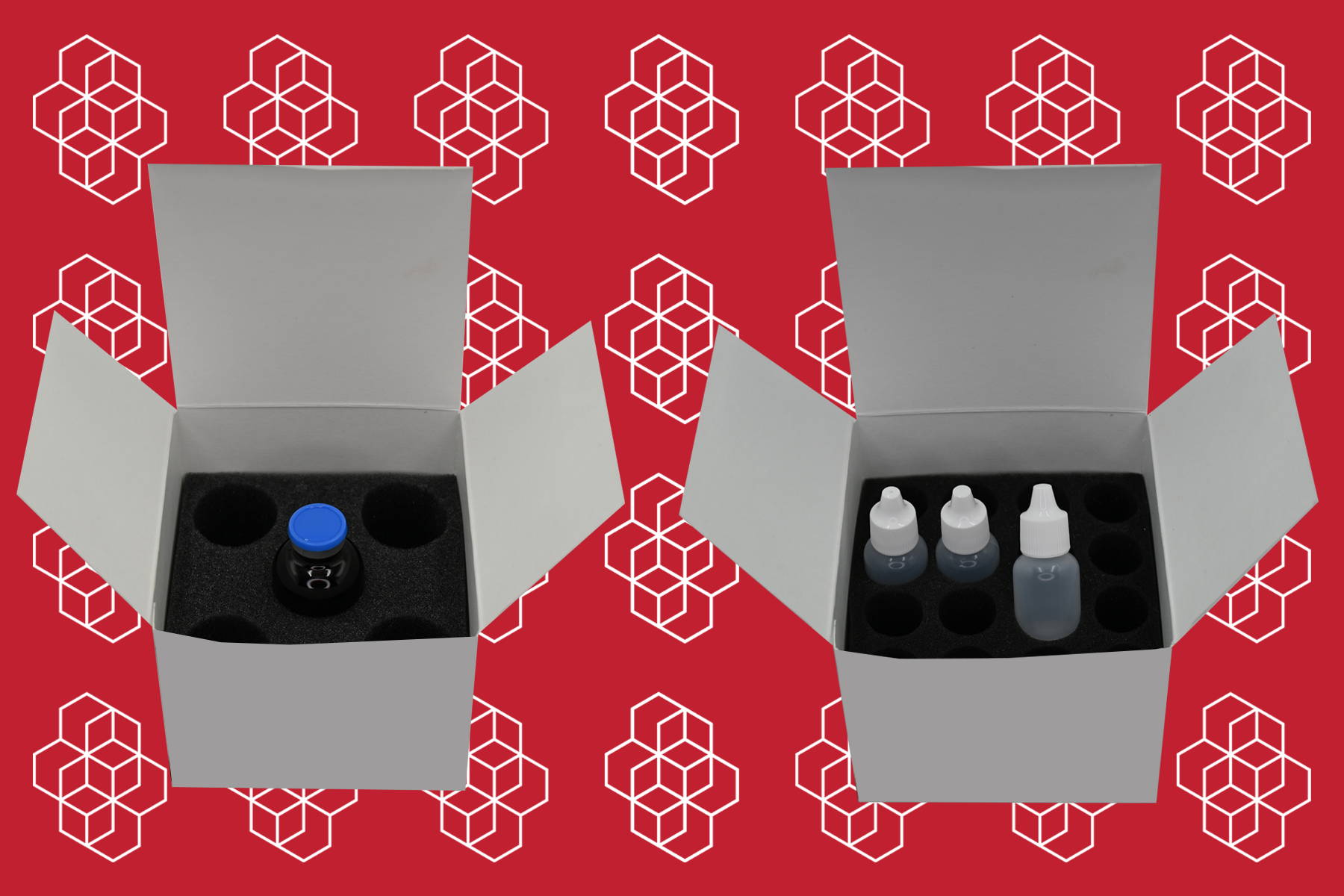 MediZap offers an exclusive disperse-pack built in tandem with Steri-Pack solution. Disperse-packs are single use and allow transfer of product from sterilization packaging to a fulfillment-ready solution. This solution accommodates vials & caps, blister packs, injectables or droppers.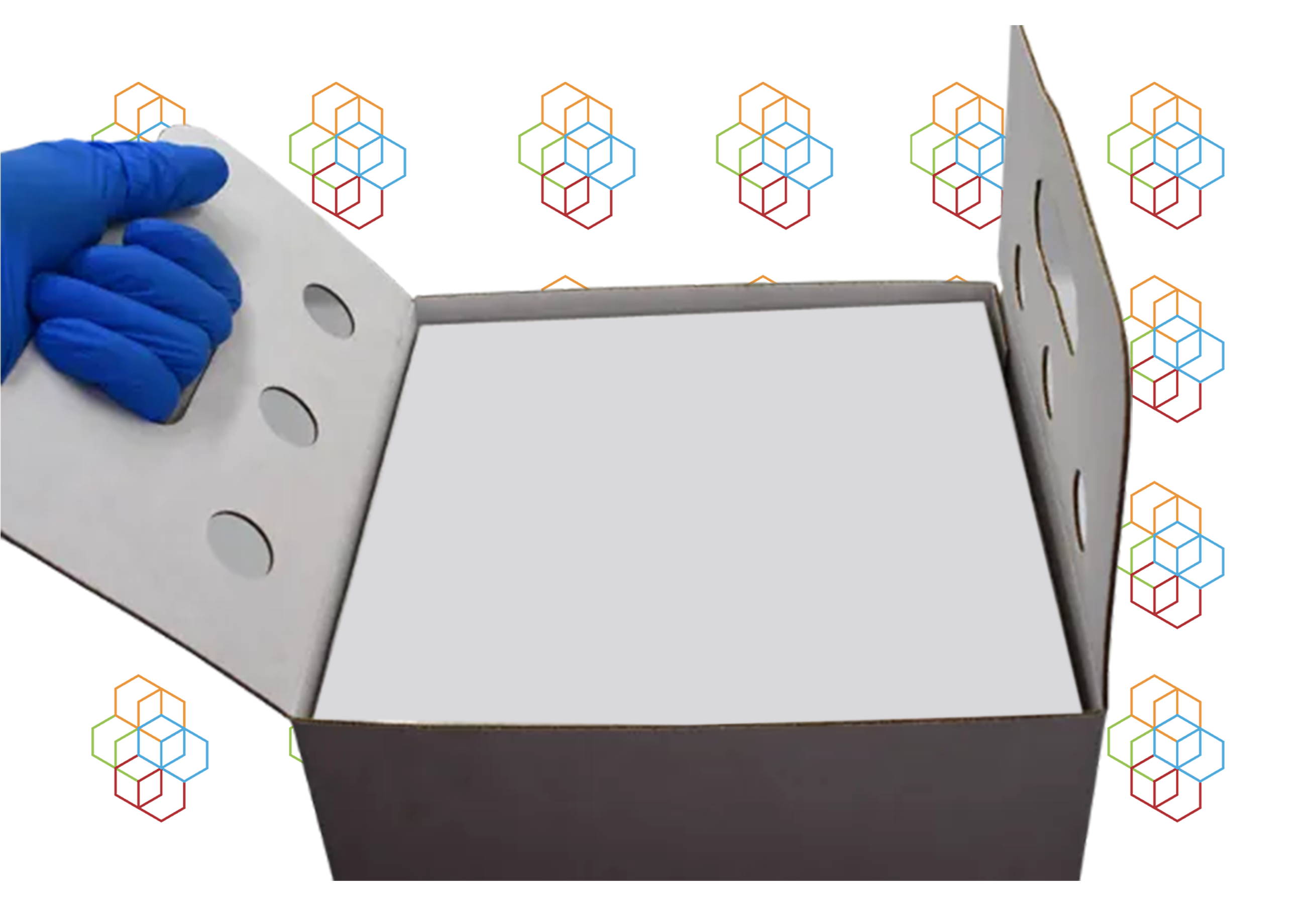 MediZap exclusively offers our clients standardized cold chain pack out solutions that specifically fit the MediZap Steri-Packs. Each unit holds up to (4) four Steri-Pack boxes and can maintain refrigerated temperatures up to (5) five days. Our reusable solution is specifically built for the transport of your drug from manufacturing to our electron beam sterilizer and back. Our validated custom-designed Steri-Pack for cold chain logistics is the perfect solution to maximize your product BUD.
MediZap's research and development team have created our customers next generation secondary packaging for 30ml, 50ml & 100ml vial solutions. In addition, this also solves for our new ophthalmic solutions accommodating 3ml, 7ml, 10ml and 15ml ophthalmic dropper sizes.