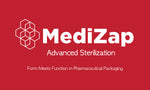 The pharmaceutical packaging market experiences annual growth and advancement of products by at least 5% per year with a market value of over $20 billion a year.
Constant innovations in the pharmaceuticals themselves have a direct impact on the packaging. These include features such as blow fill seal (BFS) vials, anti-counterfeit measures, plasma impulse chemical vapor deposition (PICVD) coating technology, snap-off ampoules, unit note two-in-one pre filled vial design, prefilled syringes and child-resistant packs.
There are specific packaging functions and categories of packaging that are critical to development, which we'll outline in this article.
Functions of Pharmaceutical Packaging
Packaging functions as physical protection. It protects the product from breaking, compression, dust, moisture, and other possible environmental and transport-related damage. Packaging including labeling is also useful for information transmission. They help relay to customers what the product is, its ingredients, directions for use, storage, warnings, and other essential information.
The design of high-quality packaging for medicinal products must take into account both the requirements of the product and of the manufacturing and distribution system. Some requirements include that it should not leak, nor allow diffusion and permeation of the product.
The packaging should also be strong enough to hold the contents when subjected to normal handling and not to be altered by the ingredients of the formulation in its final dosage form.
Purity throughout the process is key as well. This means that packaging must always protect against all adverse influences such as light, moisture, oxygen, biological contamination, and more. The packaging must never allow external contaminants to pervade into the material.
While containment and protection are key, the means to provide adequate information and convenience to the consumer are equally as important. Presentation of identification and key product information through the use of labels and package inserts require advanced technology to ensure that information can be easily read, not easily removed, and simplistic enough for the consumer to understand administration and dosage information.
Categories of Pharmaceutical Packaging
Three distinct categories of pharmaceutical packaging exist.
Primary packaging is the material that first envelops the product and contains it. 

Secondary packaging systems are found outside primary packaging and are utilized for shipment and safe handling. 

Tertiary packaging is utilized for bulk transportation of products safely.
MediZap completes each of its Steri-Packs with Tamper Evident Labels to ensure once product has been placed inside and sent for sterilization, that it is secure and there is no denying whether a box has been messed with.