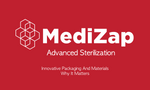 Very often, companies still view product packaging as an afterthought. So much time, money, and care go into the creation and perfection of their products, but if it's not packaged properly, all those efforts might go to waste. 
Learn now MediZap's unique packaging offers can help your compounding pharmacy or outsourcing facility build awareness and trust with your customers. 
Why Is Packaging Important?
In today's design-focused environment, customers place equal importance on the quality of your packaging design and the functionality of your product. The most important aspect of your marketing is arguably your product packaging. 
Packaging is no longer just the physical enclosure of a product. It connects to your customer experience, and innovation matters more than ever in this part of your product management. It starts with the visible aspects of packaging but goes all the way through to its use, and then reuse or disposal.
Smart companies consider packaging a critical component of branding and developing loyal customers. While your compounding formulas might be able to "walk the walk" in any standard packaging, the right packaging helps it "talk the talk," and it tells your customers that you take their health seriously. 
By using product packaging to communicate your brand identity, you can benefit in one of two ways. First, customers who are familiar with your pharmacy may gravitate towards it due to the established connection. Second, customers who are not familiar with you may make a note to learn more about you if the packaging appeals to or interests them.
How MediZap Can Help You
At MediZap, we're proud to offer our customers a complete suite of packaging solutions - both primary and secondary. You'll be able to save time and save money by using our pre-validated packaging solutions. We provide extensive dosimetry and ISO-tested and approved offerings with these proprietary solutions. They're designed around a unique type of terminal sterilization using e-beam technologies. This is truly cutting edge - and helps set us (and you!) apart from the rest.
Being our client has many benefits. We are able to offer you custom primary packaging and labeling, secondary cold-chain logistics, and ready-to-use primary packaging solutions that are already sterilized. We can also offer cleanroom compatible thermal printers, as well as software with personalized product labeling templates. This means you can easily print dynamic labels that are customized specifically to your customers' formulas. 
We make our primary packaging easy to order, too, by bundling and unitizing it. For sterile compounded products (like serums, powders, pellets, etc), we offer a variety of products including blister packs, caps, and vials, to name a few. We strive to make your life as easy as possible through our unique solutions! 
Packaging And Branding Go Hand-In-Hand
We know the value of thoughtful packaging, and understand it is an important component for your pharmacy to get right. 
Plus - by utilizing branded packaging and utilizing packaging that can be verified as sterile and top-of-the-line, you're showing your customer how much their formulas and relationship matters to you. It's a win-win. 
Let MediZap help you find the right packaging for your needs.
Contact us
today to learn more about our innovative packaging, and everything we offer to help your compounding pharmacy grow.