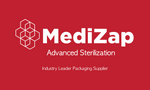 Blister packaging is an affordable option for creating packages that are durable, transparent, and tamper-proof. They are used to provide a safe and convenient way to take prescribed medication in varying quantities. Because each individual dose is in its own blister, it stays fresh, is easy to take, easy to measure, and easy to store. 
Because of the convenience and flexibility, blister packaging is a practical solution that doctors and pharmacies appreciate for its ease of use, and it is one of the most straightforward options for consumers, especially when keeping track of multiple medications. This type of packing is a genuine win-win within the pharmaceutical industry.
Blister Packaging At MediZap
At MediZap, we're proud to provide a complete solution for both primary and secondary packaging with the utilization of blister packs. When working with MediZap, you're able to save time and resources by utilizing our pre-validated packaging system. Our system has already been put to the test, and we are trusted by compounding pharmacies and pharmaceutical companies for packaging and sterilization needs.
MediZap provides blister packaging, among other packaging solutions, that work with our innovative e-beam sterilization. We offer a complete dosimetry study with our proprietary solutions that are designed specifically for our e-beam system to ensure that all doses are perfectly measured, and sterile, before being added to your packaging. Our customers save thousands of dollars and weeks of development by utilizing our innovative blister packaging and e-beam sterilization solutions.
In addition, our primary packaging is bundled and unitized for easy ordering. We're able to handle any size order, in large or small formats, and our packaging is always customized to meet your needs and specifications. We also provide cold chain packaging to more effectively hold your temperature-sensitive products. 
The MediZap Difference
Working with MediZap has many benefits. We offer best-in-class custom color irradiation labels, ready-to-use solutions, and are always in compliance with ISO, the FDA, and other regulatory agencies in the pharmaceutical industry. As a major part of our Four Pillars of Service, we're also here to support your document control needs for regulatory audits. We work with partners across North & South America, ensuring we continue to offer customers the best in safety, compliance, and innovation. 
Blister packaging is a convenient and secure packaging solution for many applications, and we're proud to be able to provide the best on the market through our proprietary solutions. With our primary packaging, our products can be configured with any specification you may need. From large offers to small, varying configurations of blistered packaging, and specific and special requirements like debulking, we are here to help you better serve your patients. 
You can trust that MediZap has the expertise and the innovation in place to meet all of your blister packaging needs. Contact us to learn more!