Medi-Packs
Medi-Pack primary packaging is bundled and unitized for easy ordering. The packaging is validated specific for use with electron beam. Our solutions are optimized for each compounded drug format such as pellets, powders, and serums. We offer an array of options including blister packs as well as traditional vials and caps. We provide assembly instructions along with custom labels that change color post irradiation. This complete solution saves you time and money in regard to validation costs and dosimetry testing.  
Pair with our exclusive Medizap Steri-Packs to reduce breakage and protect your product in transit.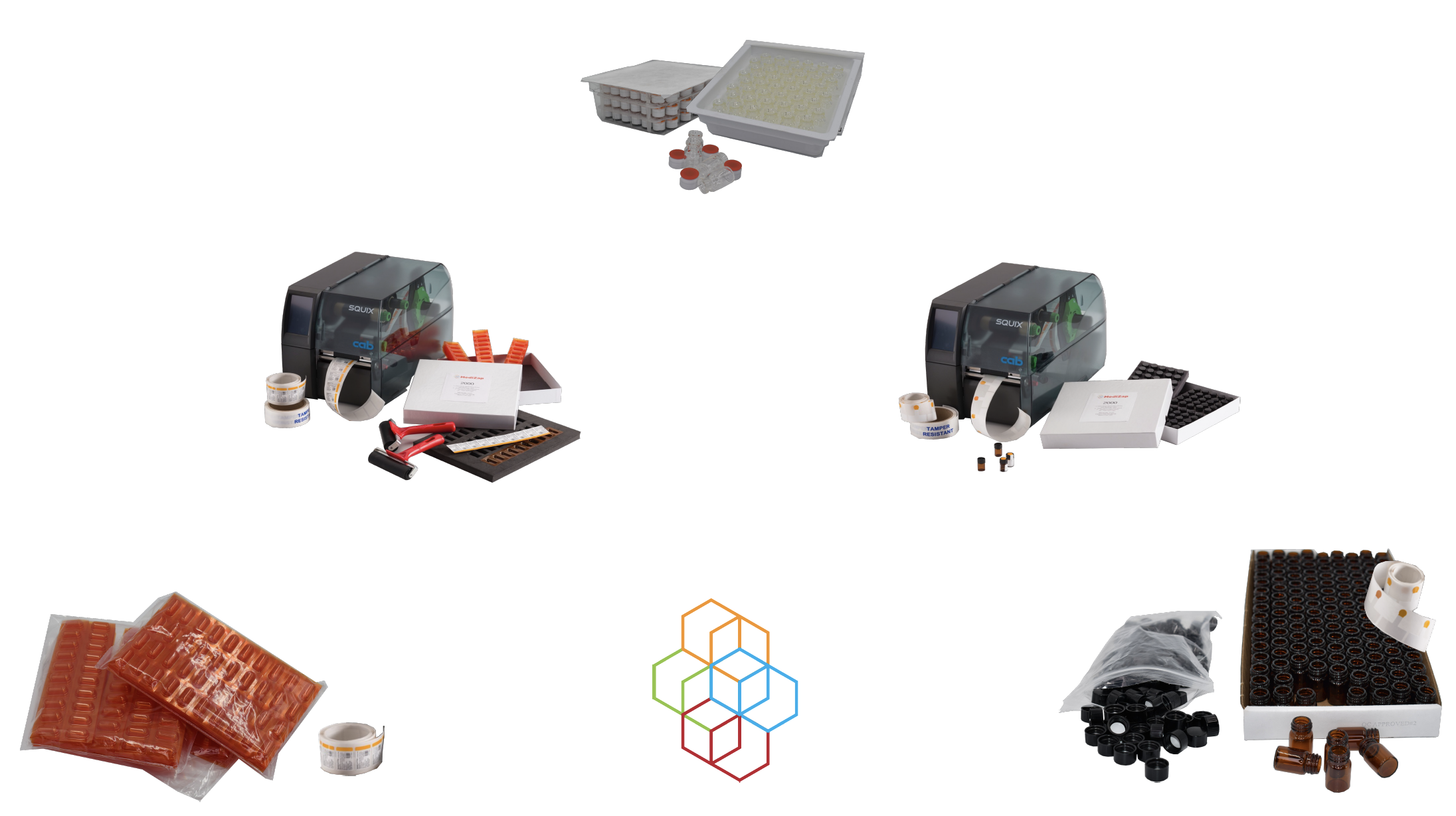 ---
Medi-Pack start-up bundles include everything needed to start building, plus contents of the Medi-Pack standard bundle. It comes with a cleanroom compatible CAB printer, thermal ink to prevent smudging and labeling software with pre-built templates.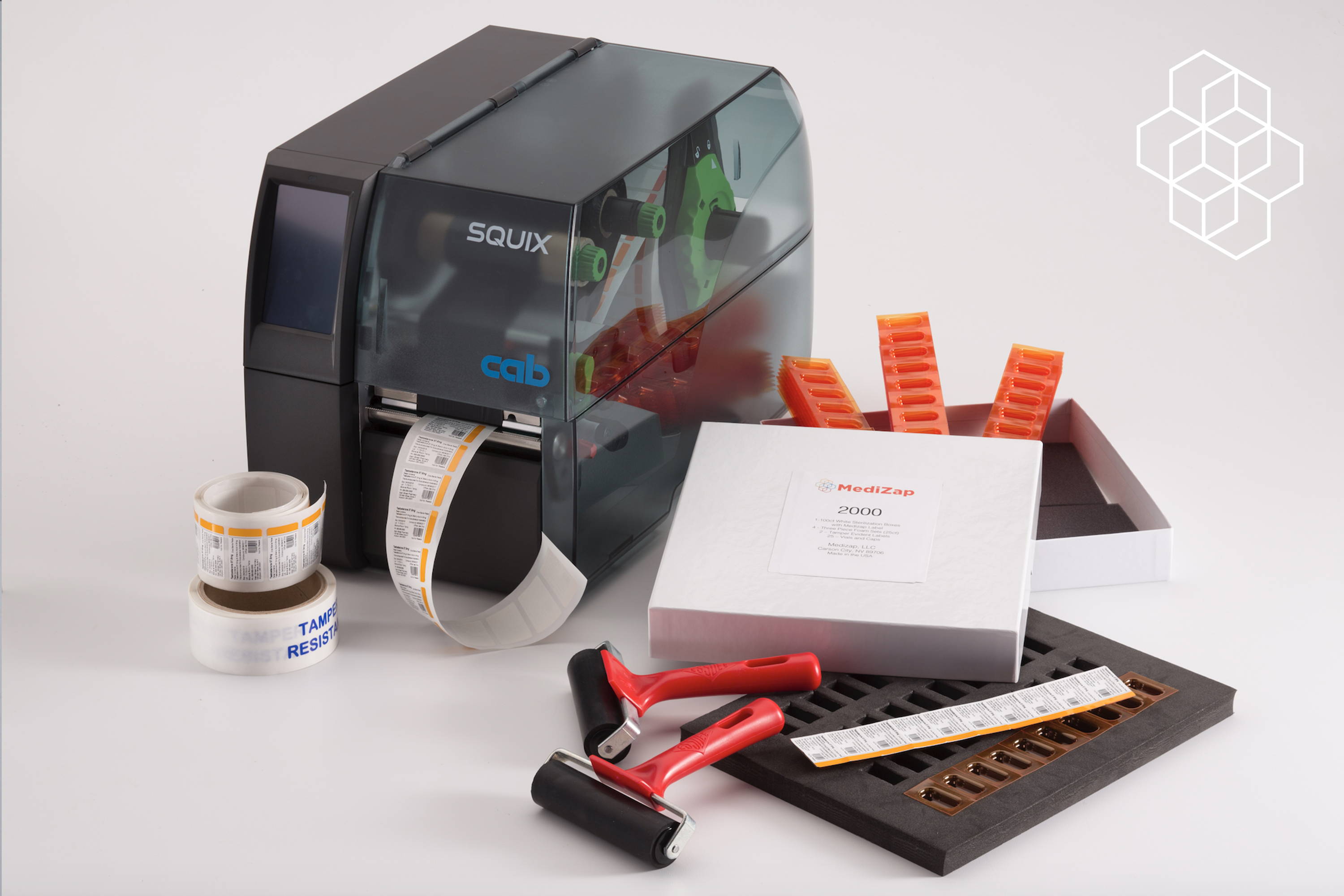 ---
Our Medi-Packs have been bundled and optimized for easy ordering. Standard Medi-Packs are packed with all the essentials for your primary packaging, which include an advanced 2-in-1 or 3-in-1 labels with a built-in color irradiation indicator.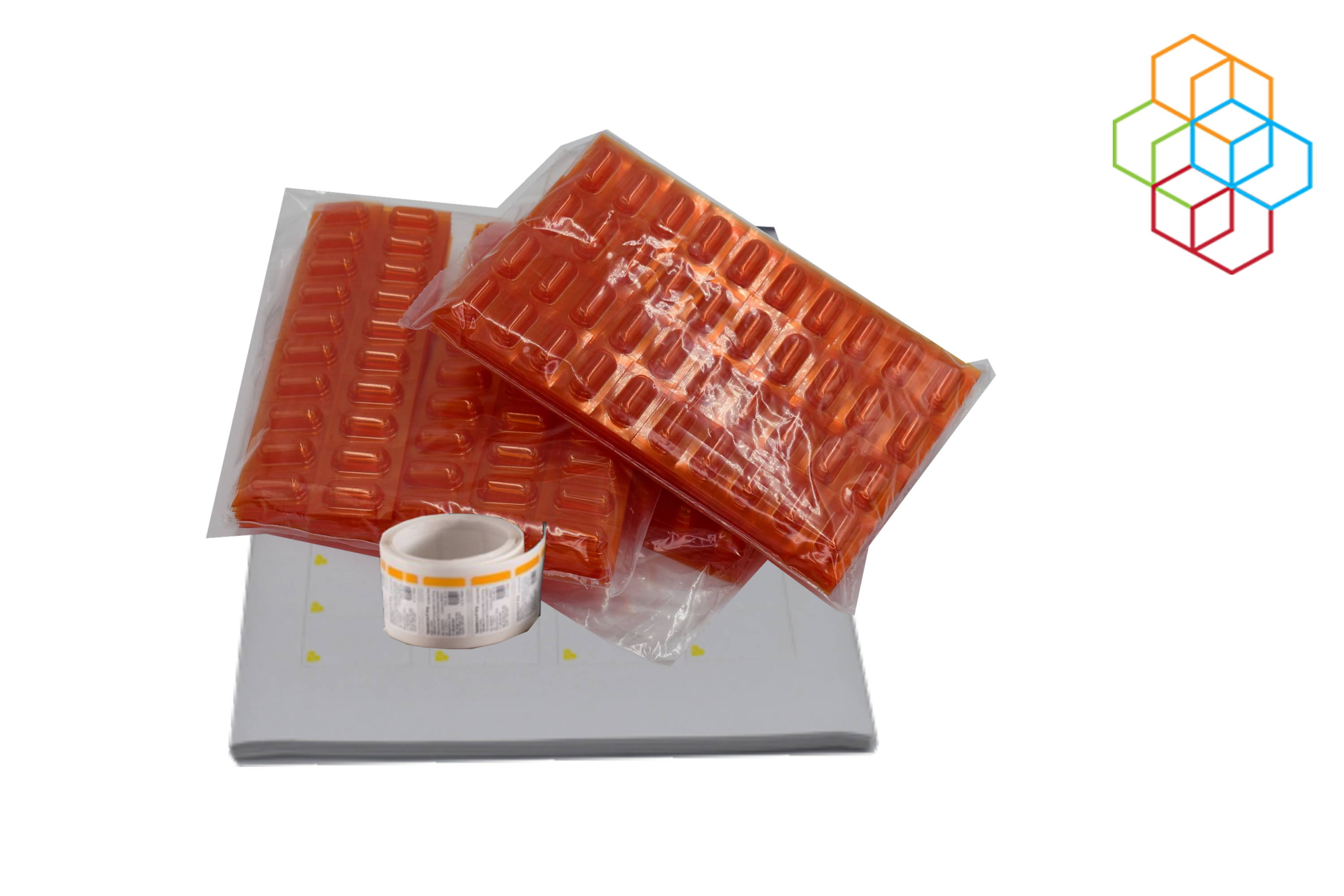 ---
Our Ready-to-Use Sterile vials and no-crimp closure are world-class and available in 6mL & 10mL. Both tested for particulates and sterility this solution includes a Compliance Pack with all relevant information. Our coated stopper and plastic glass-lined vials offer the greatest protection against leachables and extractables. This solution works for powders, lyophilized powders and serums.