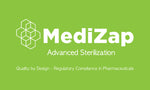 In the pharmaceutical industry, there has always been significant intent to produce drug products with enhanced quality that meets all regulatory standards and requirements. The consistent production of drug products that maintain their desired quality traits has always been a challenge. 
Time and again, regulations have been put in place for pharmaceutical products in order to accomplish the desired therapeutic benefits to the patient community. Yet, in spite of all the massive efforts, news of recalls, rejects, and failures ostensibly due to their quality and manufacturing standards not meeting the criteria that were set. The main factor behind such recurrent lapses to furnish the desired level of quality traits has been attributed to a high degree of variability in drug substances, raw materials, processes, and integrity of packaging materials.
Figure 1: origin of multiple variabilities during drug product development
Quality by Design Regulations
In an effort to address these critical issues, much has been done in the industry to transform approaches for developing drug products with robust quality, as well as in an efficient and cost-effective manner.
A recent impetus provided by federal agencies for Quality by Design (QbD) has created some vital benefits with respect to implementation in product development. Some of these include the development of quality drug products, enhanced knowledge-sharing, dynamic control strategies, and reduced post-approval changes. Quality by Design is a rational and orderly paradigm for developing drug products with pre-defined objectives to circumvent any quality crisis at the end, while emphasizing science and risk-based product and process understanding. Vital benefits of Quality by Design encompass, enhanced knowledge sharing, improved time-to-reachmarket, reduced consumer generic scepticism, reduced post-approval changes, and minimal product recalls. 
Quality by Design has permeated beyond the realm of formulation development to take into its ambit diverse pharmaceutical domains like drug substance manufacture, analytical method development, dissolution and bioequivalence testing, and stability testing. Overall, endeavours provide nuances of Quality by Design philosophy, principles, methodology and applications during the product development life-cycle for accomplishing pharmaceutical excellence and regulatory compliance.
To remain in compliance with the ongoing efforts to stay within regulations, MediZap has dedicated it's time to ensuring the quality and integrity of their clientele's products remain intact.