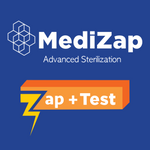 Problem Statement:
There is a gap in the combined compounding industry knowledge base with the most common API's and excipients to the exposure to E-Beam | X-Ray forms of terminal sterilization by irradiation. This slows the movement of more compounds to this advanced form of sterilization and its increased proven potential to reduce safety risk and increase sterility assurance level (SAL); which is an ongoing current focus of regulatory bodies.
Vision Statement:
MediZap and SteriTek have deep subject matter expertise on this terminal sterilization technology and across the compounding industry there is a need for a database that Compounders/Manufacturers (C/M) can request to know preliminary commercial drugs and corresponding API(s) + Excipients potency results before and after exposure to E-Beam | X-Ray terminal sterilization. Therefore, if all stakeholders combine efforts in the investment they then share in the resulting data, the industry is elevated and nimbler to the needs of medical practitioners and patients.
The Solution is the MediZap Zap+Test program. Contact us to learn more and participate in this FREE program.